Studying for a PhD presents its own challenges. From deciding where to study to the application process and finding the ideal work/life balance, can be a different experience for each person studying at different countries. Or maybe not?
We spoke to members of GMPA partners who are currently studying or recently graduated and this is what they had to say about their experience. 
Bianca has been an AusIMM member since 2018. She is currently working on major geo-metallurgical evaluation projects for both Newcrest and Evolution, and has over 20 years' experience in operations and technical roles, incorporating daily plant management, geometallurgical studies, plant projects and process optimisation.  Bianca studied her PhD at SMI, performing her work onsite while working, and chose to complete her PhD as a thesis by publication.
Kelly Habib, Canada  

Kelly has almost completed her PhD at McGill University in Montreal, Canada.  Kelly shares insights into funding available for research grants in Canada, as well as some opportunities that emerged during the challenges of the COVID-19 pandemic.
Herman Aguirre, UK   

Herman is from Chile and is a PhD student at the Camborne School of Mines, working on the use of programming languages, producing advanced analysis with data collected by sensing mining and minerals systems designed and developed at the University of Exeter
Dr Seyed Hassan Amini, USA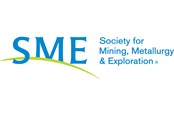 Originally from Iran, Dr Seyed Hassan Amini shares his experiences as an international student who undertook his PhD studies in the USA.